New York City in the winter can be pretty cold and harsh, but that didn't stop baseball fans from braving low temperatures and slushy sidewalks to get their chance to see the World Series trophy. Many of the January 24th attendees at Finnerty's sports bar were decked out in Giants gear as they lined up to see the visiting trophy in person. While the Series winning team now belongs to San Francisco, its roots as a New York team remain strong– as any one who attended the event could tell.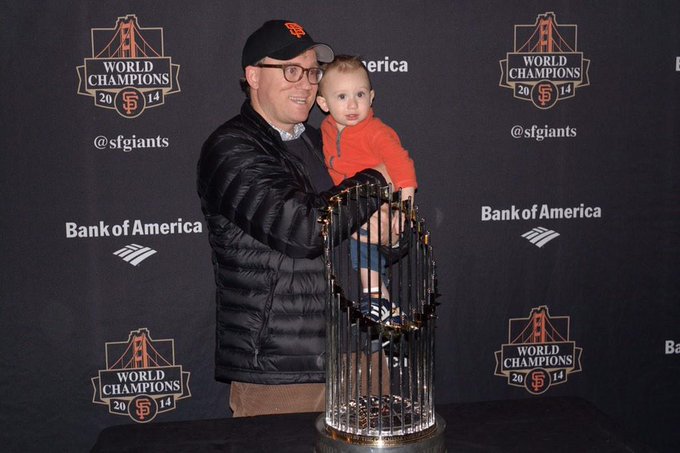 NYC fans endure winter weather to visit WS trophy | MLB.com
"As an organization, the Giants do their best to stay close to those roots, as well. Prior to the festivities at Finnerty's, Baer visited P.S. 46, a school situated on the site of the fifth version of the Polo Grounds, where the Giants played from 1911-57. [Willie] Mays also made an appearance at the school, just as he did when the Giants made this trip in 2011 to show off the franchise's first World Series trophy since the New York Giants won the 1954 Fall Classic." 
The trophy will be continuing its three-month tour through the end of March, when it will return to the Giants' Spring Training home in Scottsdale, AZ. Will you try to get your chance to see it?